Two Kentucky companies – Buffalo Trace Distillery and Wrigley Media Group – partner with the intention to educate about what to expect during bourbon tours in our new normal. Shot and produced entirely by Wrigley Media, Buffalo Trace is using the video to demonstrate COVID-19 safety measures at the Frankfort distillery. The Lexington, Ky.-based Wrigley Media Group is a modern media company that conceives, creates, produces, and distributes all forms of media content.
The project with Buffalo Trace is one of several for Wrigley Media during the pandemic. Other COVID-related videos include those produced for Castle & Key, LexArts, the Superhero Mask Project, Tony's of Lexington, and the Univ. of Kentucky Opera Theatre. "We recognize how effective communication and frequent connection are more critical now than ever for our clients and community," says Wrigley Media Group CBO David Cottingham.
The Buffalo Trace video shows policies for Phase 1 opening of the distillery, which occurred July 1. New procedures highlighted include the use of face masks, temperature checks, and social distancing.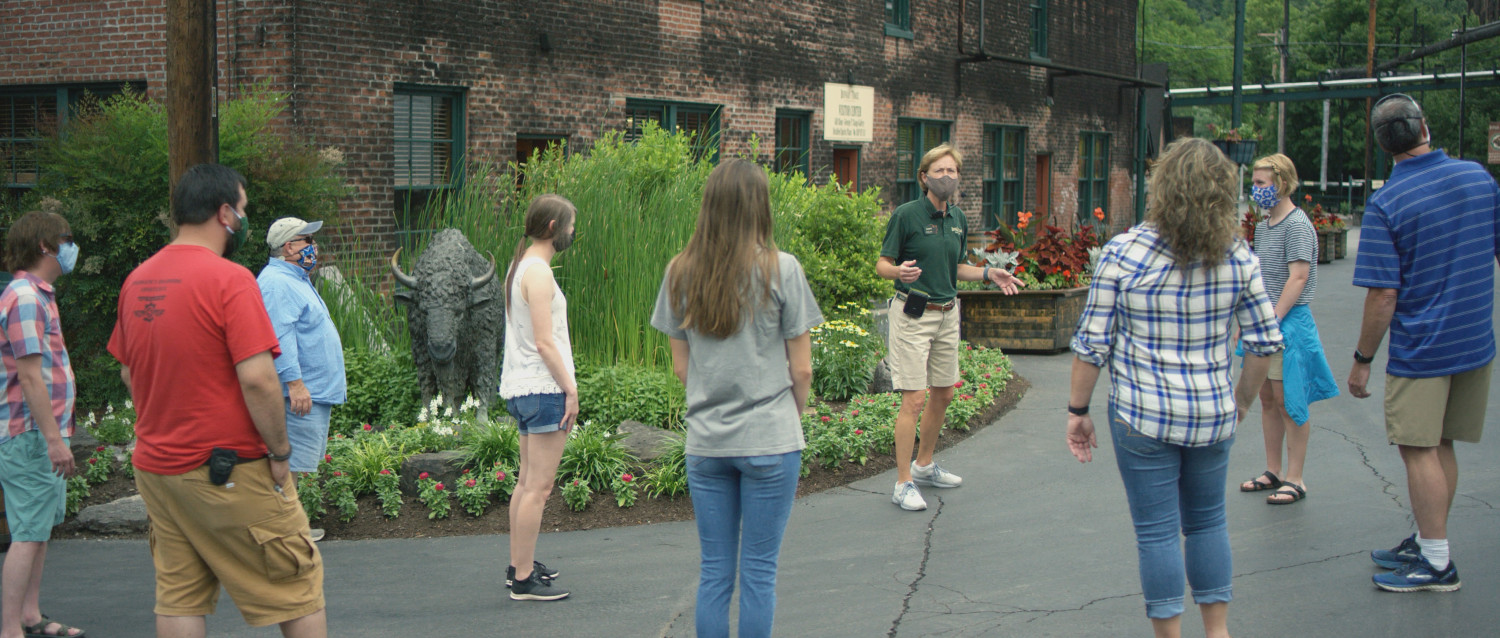 "We felt that given the confusing time we are living in, a video would be the best way to communicate to our customers that we are making adjustments to ensure their safety. Tours are part of our day-to-day operations, so it was important for us to keep those going. Being that we had a great experience working with Wrigley Media on our tour video, it was a natural fit to work with them again on this piece," says Matt Higgins, Buffalo Trace Distillery Visitor Services General Manager.