With the Breeders' Cup World Championships days away, the equine, bourbon, arts and video production worlds have come together to support the 2020 Painted Horse Trilogy. To support this LexArts public art and fundraising initiative, Wrigley Media is producing two videos showcasing the Painted Horse Trilogy that will include exclusive interviews with Trilogy sponsors Drew Fleming, CEO, Breeders' Cup; Bill Thomason, CEO, Keeneland; and Rob Samuels, COO, Maker's Mark.
LexArts is the force behind Lexington's Horse Mania public art project. There have been two prior iterations of Horse Mania – in 2000 and 2010 - with hundreds of adorned horses dotting the Bluegrass landscape. A third Horse Mania was planned for 2020 until the COVID pandemic forced LexArts to pivot. The Painted Horse Trilogy is a similar, but smaller, project with three full-size fiberglass horses painted by Kentucky artists Carlos Gamez de Francisco, Helene Steene and Agustin Zarate.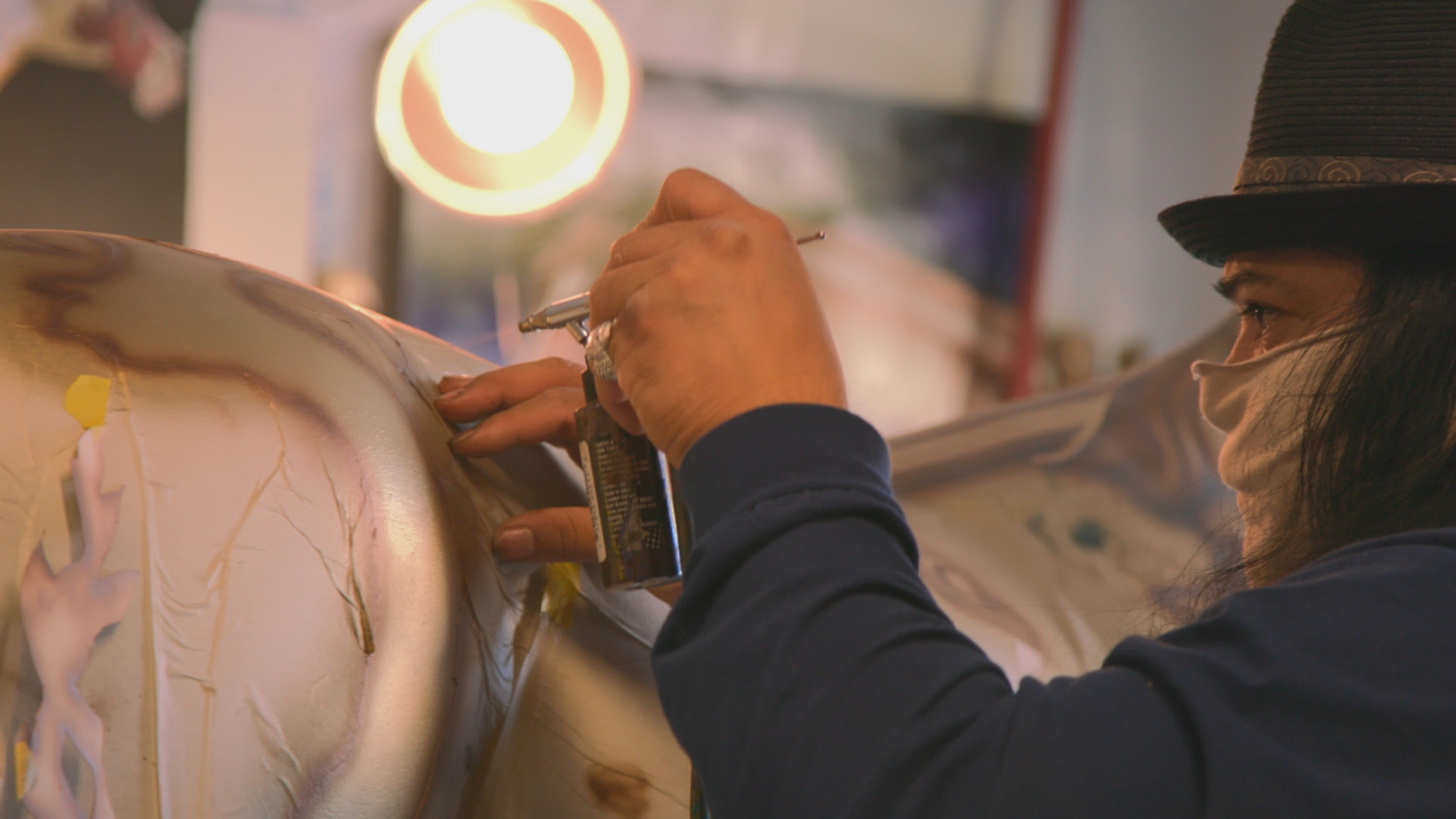 Shot and fully produced by Wrigley Media, the videos will share the stories of the project, the artists and the sponsors. "Through working with LexArts, we are always fortunate to be a part of the most unique opportunities. With this project, we interviewed leaders of three iconic Kentucky brands: Keeneland, Maker's Mark and Breeders' Cup. As a proud Kentucky company, the Painted Horse Trilogy was a dream project for Wrigley Media to be a part of," says Wrigley Media Group's Owner & CEO Misdee Wrigley Miller.
The horse sculptures will be displayed on the lawn of the Robert F. Stephens Courthouse the week leading up to the Breeders' Cup and then transported to Keeneland for the Breeders' Cup World Championships. Following the Breeders' Cup, the sculptures will be returned to downtown Lexington where they will await their turn in the sales ring during Keeneland's virtual Sporting Art Auction Nov. 22. Proceeds from the Trilogy sales will enhance and extend the mission of LexArts.
"We are thrilled to bring the Trilogy public art project to not only the national & international owners, trainers, jockeys and guests of the Breeders' Cup, but also to the people of Lexington," says LexArts' Communications Director Maury Sparrow. "The COVID pandemic made a full Horse Mania a late scratch, but we knew we still had a wonderful opportunity to partner with three superstar brands to achieve this on a smaller scale. Being a trusted partner of ours, we naturally wanted Wrigley Media to help execute our vision."
This summer, Wrigley Media stepped in when LexArts was challenged with creating a virtual version of its annual Fund for the Arts campaign. Through the campaign, the nearly half-century old organization raises more than $1 million annually in support of the arts in Lexington and Central Kentucky.